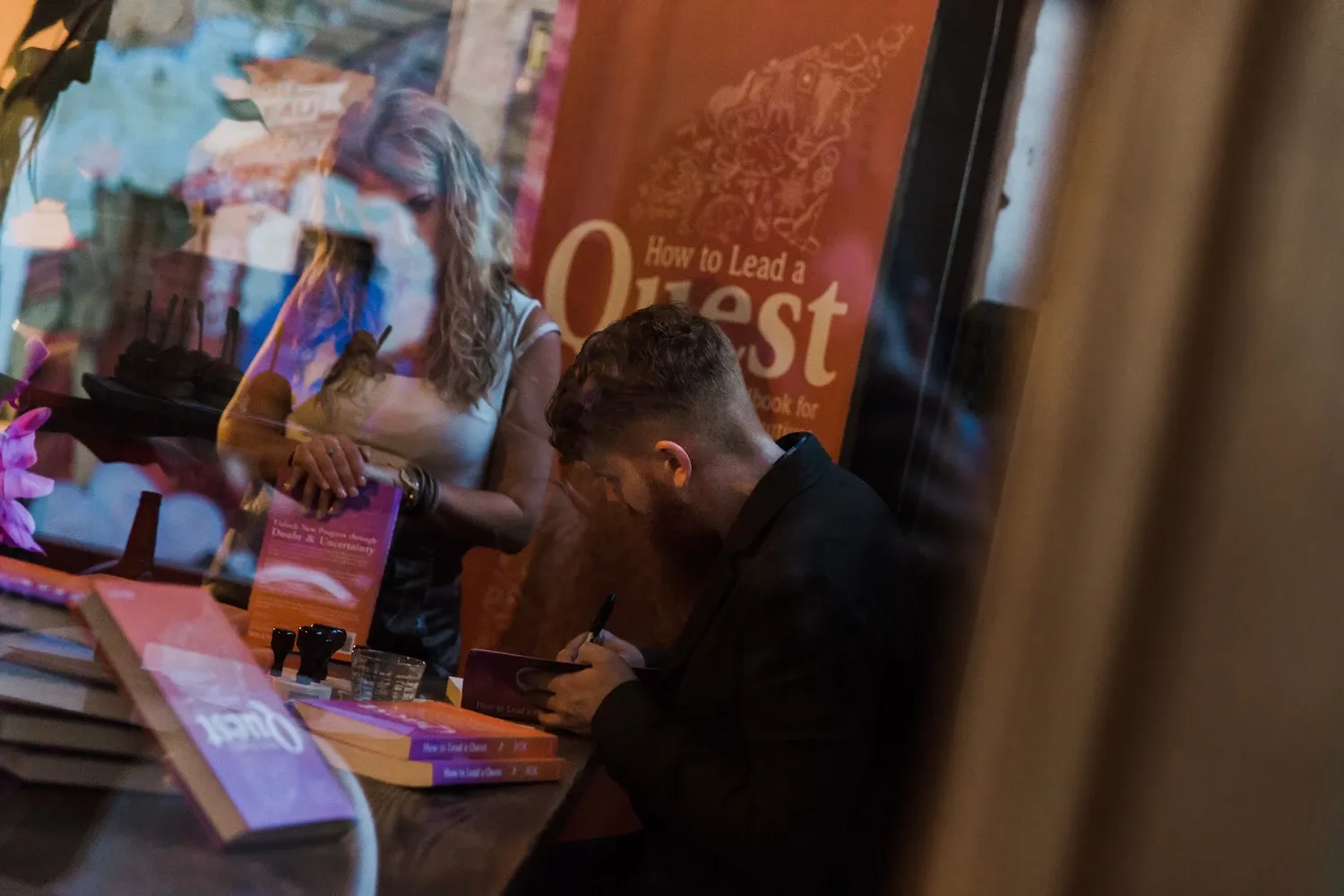 I've written two bestselling books: How to Lead a Quest (a book for pioneering leaders) and The Game Changer (a book for enterprising managers). The dangerlam and I also edited and independently published an endearingly hipster publication called The Cleverness Biannual (thoughtful provocations for the quietly dissatisfied).
---
How to Lead a Quest
The ideal companion for any pioneering leader. Unlock new and meaningful progress in the quest for enduring relevance.
"Jason's handbook for pioneering executives provides a rich source of thinking and authentically different approaches to drive your business world." Brendon Riley – Group Executive at Telstra

"Insightful, funny and entertaining aren't words you'd often use to describe a business book… and that's because it's not your normal business book. Jason brings a different perspective to what it really means to be a leader in today's world." Philip Goldie – Director of Partner Business at Microsoft

"When confronted with an area we must learn, most of us yearn for a friend who can lead us through this new space, gently and with humour, free of judgement or patronising tone. Jason serves that role for the business world, through the pages of each book. Pulling together insights and learnings from academia, case studies and pop-culture, you'll be guided through ways to make work more engaging, business futures less risky, and blind-spots smaller in magnitude. His theme of a 'quest' helps you tie together these diverse ideas into a narrative thread that is both fun and informative." Andrew Fallshaw – CEO of Bellroy
This book is available via the behemoth that is Amazon—and Kindle, iBooks and Audible. The print version is by far the nicest way to read this, as you'll benefit from the wondrous illustrations by dangerlam.  Discounts may be available on bulk purchases—email kim@drjasonfox.com and we'll see what can be arranged with our publisher. Note: this may require a bit of advanced notice.
---
My book The Game Changer is endearing and quaint; I am reluctant to promote it. But people still like it. And issue ø of The Cleverness Biannual—our wondrous independent magazine—is effectively sold out. It was fantastic, though! We had articles from scientists and philosophers, illustrative and photographic artworks, gin tasting notes, and more.
Ah well! Stay subscribed to The Museletter for other projects we release.
---