Cultivating perspicacity and wit
And: some thoughts as to why you might consider journaling.
It's a gloriously overcast day here, replete with divine drizzle. Not rain; no pitter-patter. Nor mist, but something betwixt. It's silvery. I love it: the perfect weather in which to write to you.

What-ho and hello! This is The Museletter of Dr Fox. If a friend forwarded this to you, you might like to have my mostly-loyal ravens deliver future epistles to you, too. 🧡

I recently found myself updating The Ritual of Becoming that lies within The Character Handbook. But before I get to that—would you like to join the dangerlam and I as we host a weekend workshop with our friend Cecilia Macaulay?
We're calling it 'Enchanting Work at Home' and it is ideal for anyone who feels that their work-from-home situation could be made somehow more inspiring and uplifting. More 'enchanted' and conducive to focus and flow, so that you might flourish in these times—whilst also ensuring that work doesn't 'take over' other sacred spaces in your home.
It's happening this weekend Saturday 10th October 2–4pm AEST (utc +10) / 3–5pm AEDT (utc +11) and Sunday 11th October 2–330pm AEST (utc +10) / 3–430pm AEDT (utc +11). Daylight savings continues to confuse this wizard, but details and tickets can be found here. We are keeping this small and intimate, and it would be a joy to have you with us. Gift yourself—or someone on your team. This will be a wellspring.

Cultivating perspicacity & wit
—three of my favourite words! 'Cultivating' (as per last week's musing), perspicacity (the quality of having a ready insight into things; shrewdness) and 'wit' (associative knowledge, aptly manifest and deftly deployed). And, hey: I like ampersands, too.* So: well done me, eh?
* Martin Majoor, a dutch typographer and one of my all-time favourites recently previewed the ampersand of a new family he's working on and I am gushing.
Anyhoo: the cultivation of perspicacity and wit is something very much related to the recent lessons I have shared in The Ritual of Becoming (that mythical-obscure programme favoured by tricksters, rogues, sages, mystics and more). These lessons specifically explore the practise of journaling as a means of cultivating metacognition and it is something I highly recommend to anyone living, leading and learning amidst complexity. I share how to start and sustain a practise journaling, what apps you might use, what to look for in paper-based journals, and how—after one year—you might unlock an almightily incredible perk that will change your life forever.
It's about ~15 minutes of video content spread over three lessons.
---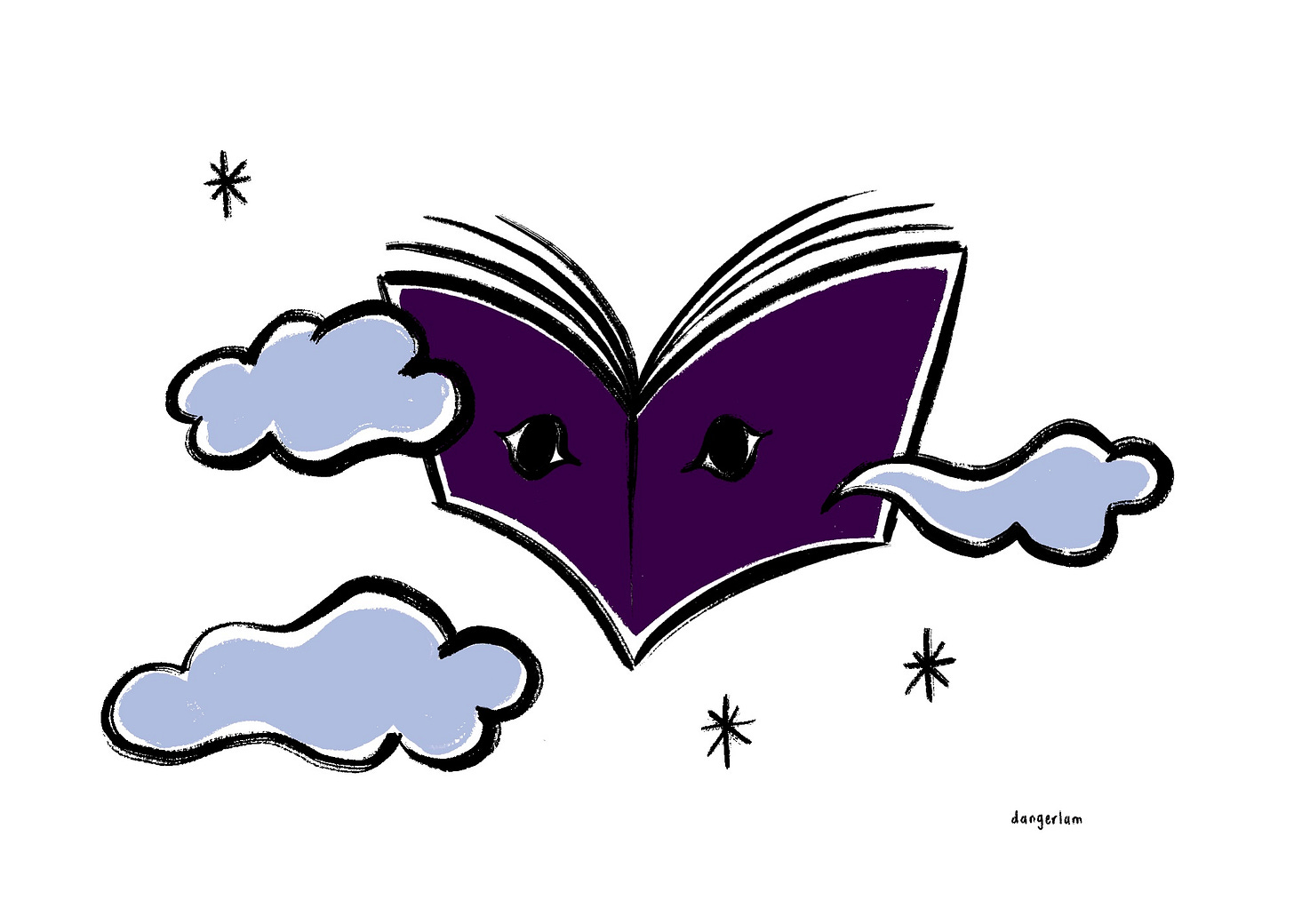 1.20 ~ Cultivating Metacognition ∆
Wherein we foster the skill and practice of journalling.
Journaling is more than simply 'writing down your thoughts'—it is a tool for processing thoughts. For thinking, itself.

In this way, we do not simply 'think first, then write it down'. Rather, we think on the page. We process and generate thinking via the act of journaling itself. This enables us to 'see' our thoughts, which in turn allows us to cultivate our own metacognition.

This metacognition, in turn, allows us to think about what we think about.

And yet, journaling is not simply a cerebral activity—far from it. Journaling helps us notice what we notice. In this way, the practice of journaling becomes something that is at once deeply contemplative and mindfully embodied.
---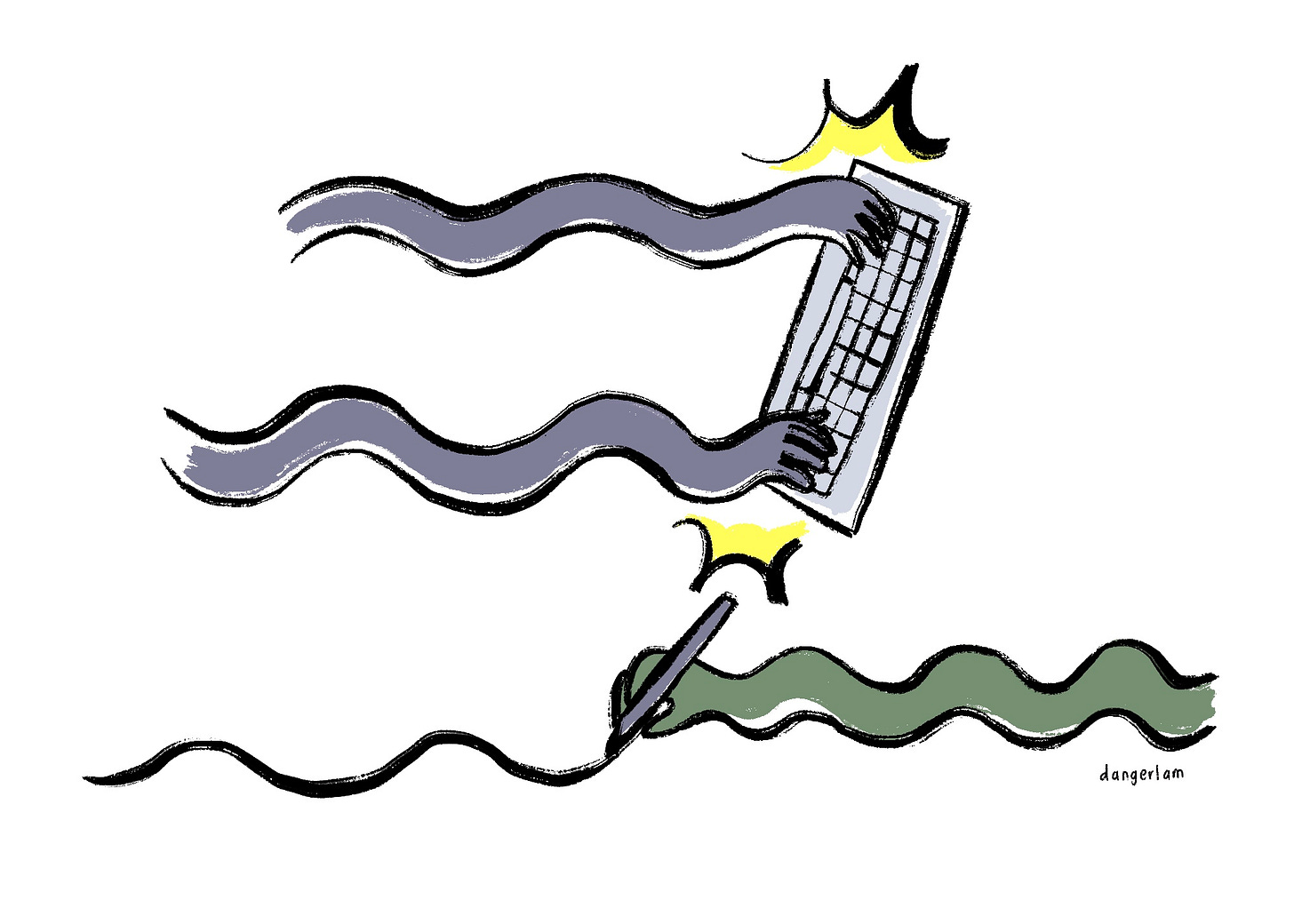 1.21 ~ Journaling for Insight ∆
Wherein we swim in our stream of consciousness.
I cannot quite put into words how profound this insight can be—particularly in its ability to mollify any active angst you may have awoken with. So timely, so relevant, so apt (so often). This insight readily transports you into a heightened level of reflexivity—to be able to perceive your 'selfness', from the perspective of the Meta. And, in turn, this perspective can guide you into decisions and actions that serve to liberate you from any unproductive loops or patterns you find yourself in.
---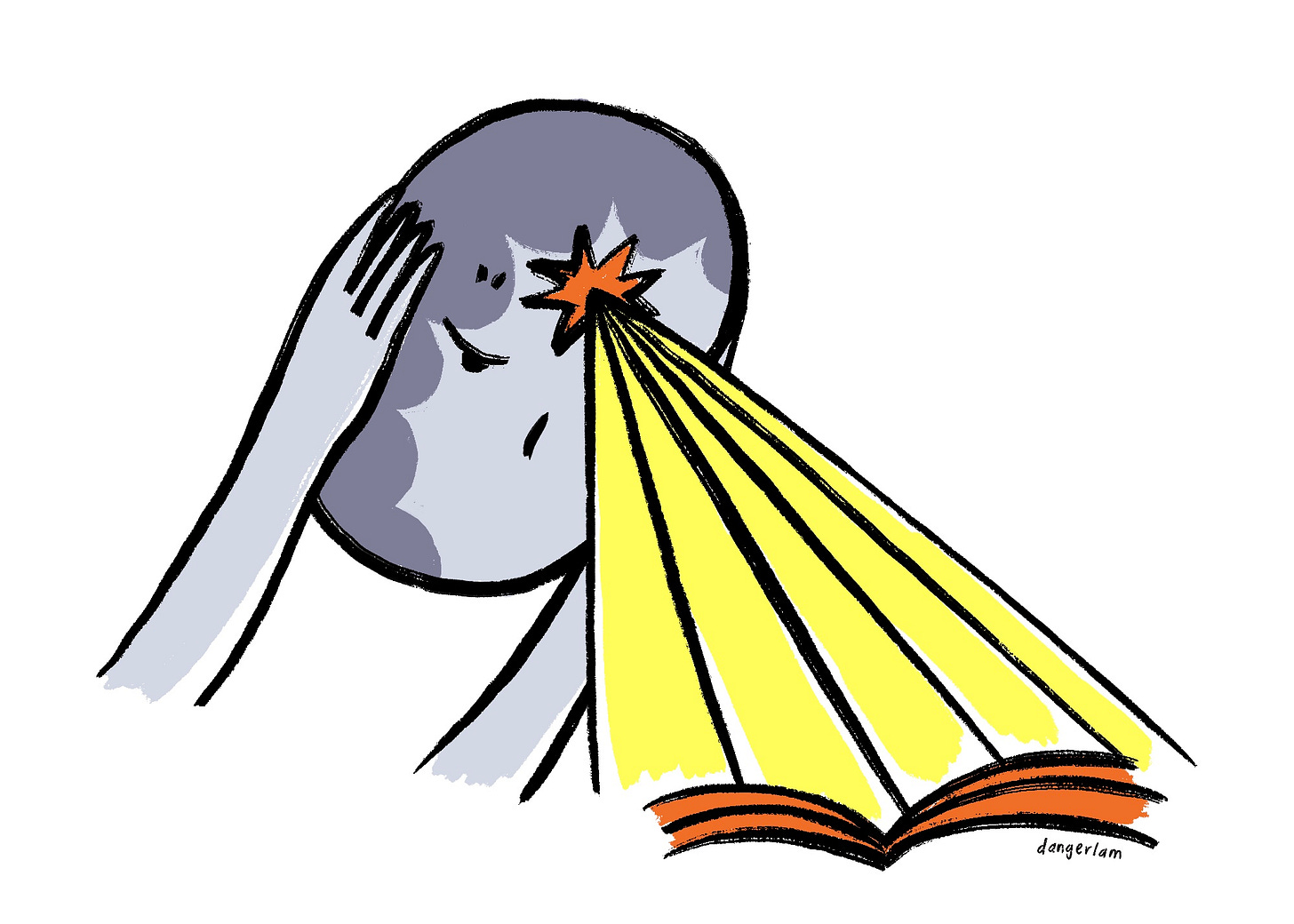 1.22 ~ Flexing Introspection ∆
Wherein we become disillusioned by our own narrative.
Most of my thoughts—more than 80%—manifest as rubbish. A bricolage of detritus, the remnant castings of a distracted monkey mind cycling through anxieties.

It might be similar for you, too.

And yet if we sift through this garbage it may just be that we unravel a glimmer of Insight. Do this often enough and, well, your ability to Flex Introspection grows. In time, you become more aware of your body, your moods, anxieties, tendencies, triggers, allergies, dispositions and patterns of selfness. This enables you to sense-check yourself early in the day.

In other news: Kim (the dangerlam) has a portrait of my profile and a window display of noses in 'Blockdown'—a virtual art show on minecraft. If you have the means to access this land, I highly, heartily recommend it. It was only recently launched, features many vibrant artists, and shan't be around forever. Server details here.
Kim also has a series of illustrated-interviews up and happening on Liminal (here, here, and here). In addition to interviewing Hetty McKinnon—celebrated Chinese-Australian cook and food writer—Kim also illustrated one of her latest recipes (from her new cookbook: To Asia, With Love). Behold: Black Sticky Rice Pudding with Lime-Pickled Pineapple! Deliciousness.

Joe Lightfoot recently wrote a book: A Collective Blooming—The Rise of The Mutual Aid Community. I highly recommend it to you. Here's what I wrote about it:—
"This book is the embodiment of a warm and encouraging friend who genuinely cares about you, our worlds, and the collectives you might co-create. Which is just as well! Such work is complex, vital, and fraught with peril. I'm personally incredibly grateful for this book. Timely, uplifting and apt—it's already changed my life (and, I suspect, saved me much anguish—a boon!). If you seek to foster the sensibility and savvy to go about delicate work of cultivating community with wit and grace, I can think of no better companion."
You know I have a penchant for metamodernism, Sand Talk, complexity, adult development, and infinite game* (~b) solarpunk vibes—and generally any potential attractors (strange or otherwise) that might serve to lift us out of the mess we have made of this planet. One of the consistent patterns I keep returning to now is the power and sensibility of small, human-scale communities. I see this everywhere now, thanks to Joe's book. It's fractal; vital. Anyway: read the book—it is a wondrous primer.
This recent post on 'Cohort Futures' made me think of A Web Pattern Language that my friend Kevin McGillivray is currently exploring (including the emerging Gradients of Privacy). Which got me thinking back to Robin Sloan's rosegarden, and the perils of communication-at-scale (and social media at large).
Which, in turn, made me think to the joy I have been experiencing in working with virtual gatherings. There's an intimacy at play here when compared to the grand-stage keynotes of yore, and I love it. I just did a 'keynote' with a client today that was 20% provocation and 80% emergent conversation—wondrous! A you-had-to-be-there experience, much as I describe in 'The Future of Professional Speaking'.
Am I blowing my own trumpet? Perhaps, a little. Hopefully the tune comes across as pleasantly muted, much like The Mistral Noir by Daniel Herskedal. I normally let others do the talking but: if you seek deep and insightful 'keynote' provocations or contextually-apt workshops and programmes to help your people work together and rise to the complexity of our times, then: let's chat.
Warmth,
~jf