On this page...
Events and gatherings are mythic in their potential. They are our rituals of renewal; warding away complacency, stagnation, and decay. Done well, they lift our gaze beyond the immediate; galvanising teams to rise to the complexity of our times. Events can also deepen our connection with each other, evoking new narratives and catalysing the kind of progress that would otherwise be impossible to achieve.
Yet they can also be overly safe, predictable and unironically cliché affairs engineered to be underwhelmingly successful. Or dazzling 'high energy' extroverted extravaganzas that 'feel great' but do little to evoke any meaningful progress or change.
I'd love to help your events become an incredibly meaningful inflection point—whilst also being wondrously enjoyable. Something folks will reflect upon in years to come and say "gosh it was probably that event that really changed everything for us—we've never looked back," they say, looking back.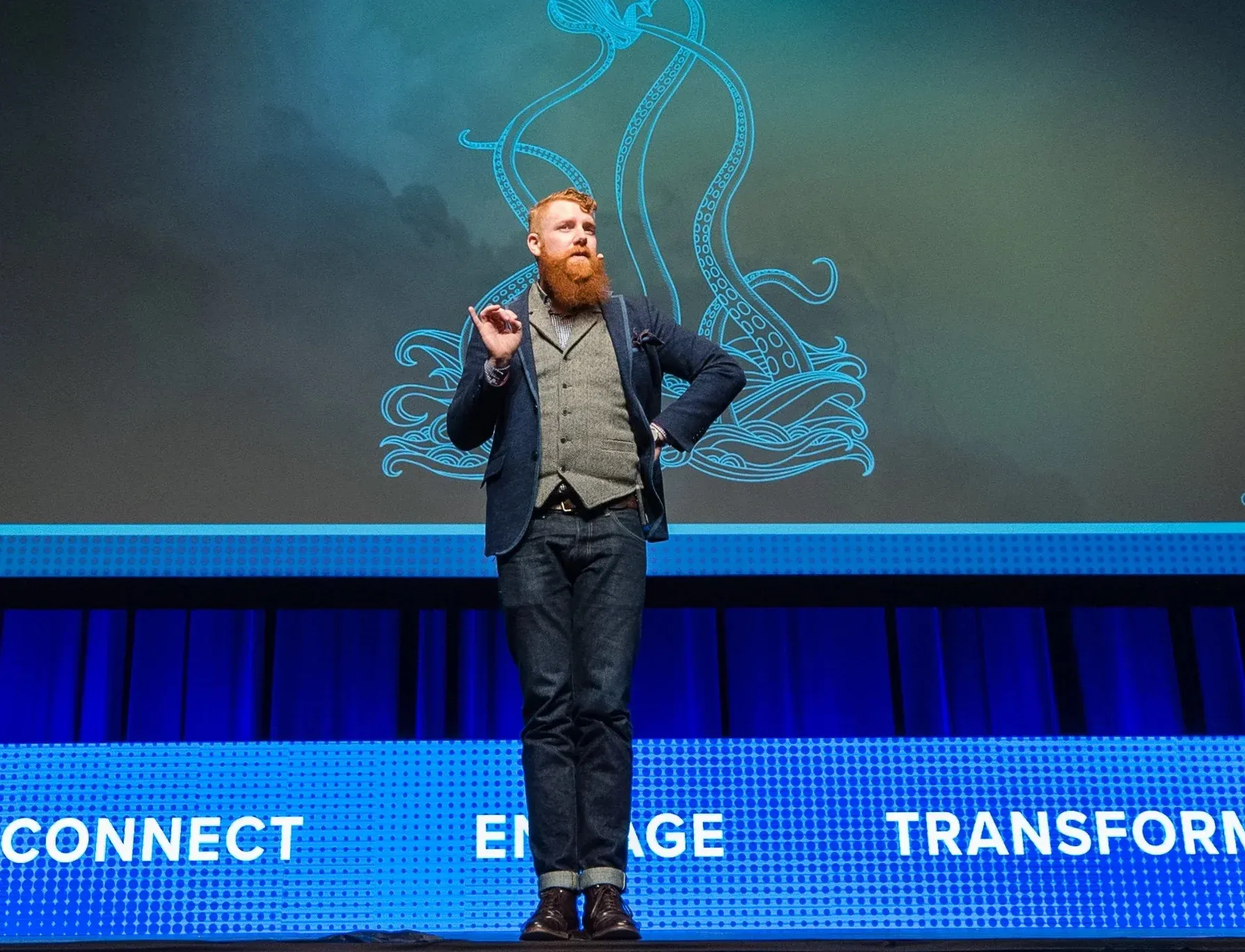 Anyhoo, I've been doing this for well over a decade now. I have been awarded as 'Keynote Speaker of The Year' (one of the highest honours in the speaking industry), have lectured at three universities (systems and behaviour), and have many happy clients.
I work particularly well with smart and sceptical audiences who've 'seen it all before'.
Here's a video of me, from before The Plague.
My approach is not to be the sage on the stage, despite my wizardly prowess. I don't believe in heroes or gurus—but I do appreciate seekers and synthesisers.
My role is to bring out the best in your audience. To serve as a philosopher-provocateur, and ultimately to deepen the connection and engagement your people have with each other and the pertinent questions at hand. Every context is unique, and whilst I have worked across many industries—I wouldn't pretend to be an expert in yours. But perhaps I can bring about some new ways of seeing.
---
Keynote 'Topics' & 'Timings'
My domains of knowledge vaguely pertain to the following topics: the 'future of leadership', narrative strategy and motivation design—especially as they relate to leading amidst complexity in unprecedented times.
The following 'keynotes topics' are but approaches that I have honed in relation to the typical cognitive and energetic flow of events—a starting point for our exploration.
Keynotes can range from 30–90 minutes in timing—though there's only so much that can be done in a shorter keynote without it becoming a bit TED-ish. A longer duration allows for greater interaction and deeper Q&A (that is neither rushed nor token). I am equally deft in both virtual and corporeal realms.
Ultimately, I work in service to the intent you have for your event. That is: what you want your audience to think, feel and do differently as the result of your gathering.
---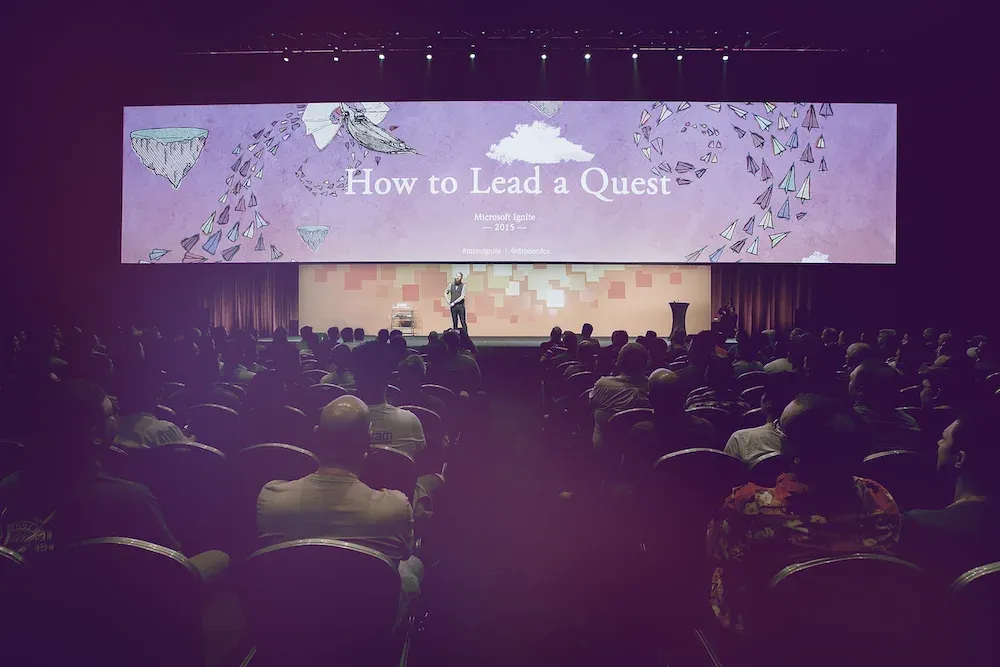 An opening keynote
This is one of the most vital pieces to do well. The opening keynote sets the trajectory for the whole experience—it's vital we get this right.
The last thing we want is for people to start switching off, checking email, or generally sitting in isolated silos with arms folded, all stiff in their professional armour. We want folks present and warmly engaged with each other and the opportunity at hand.
---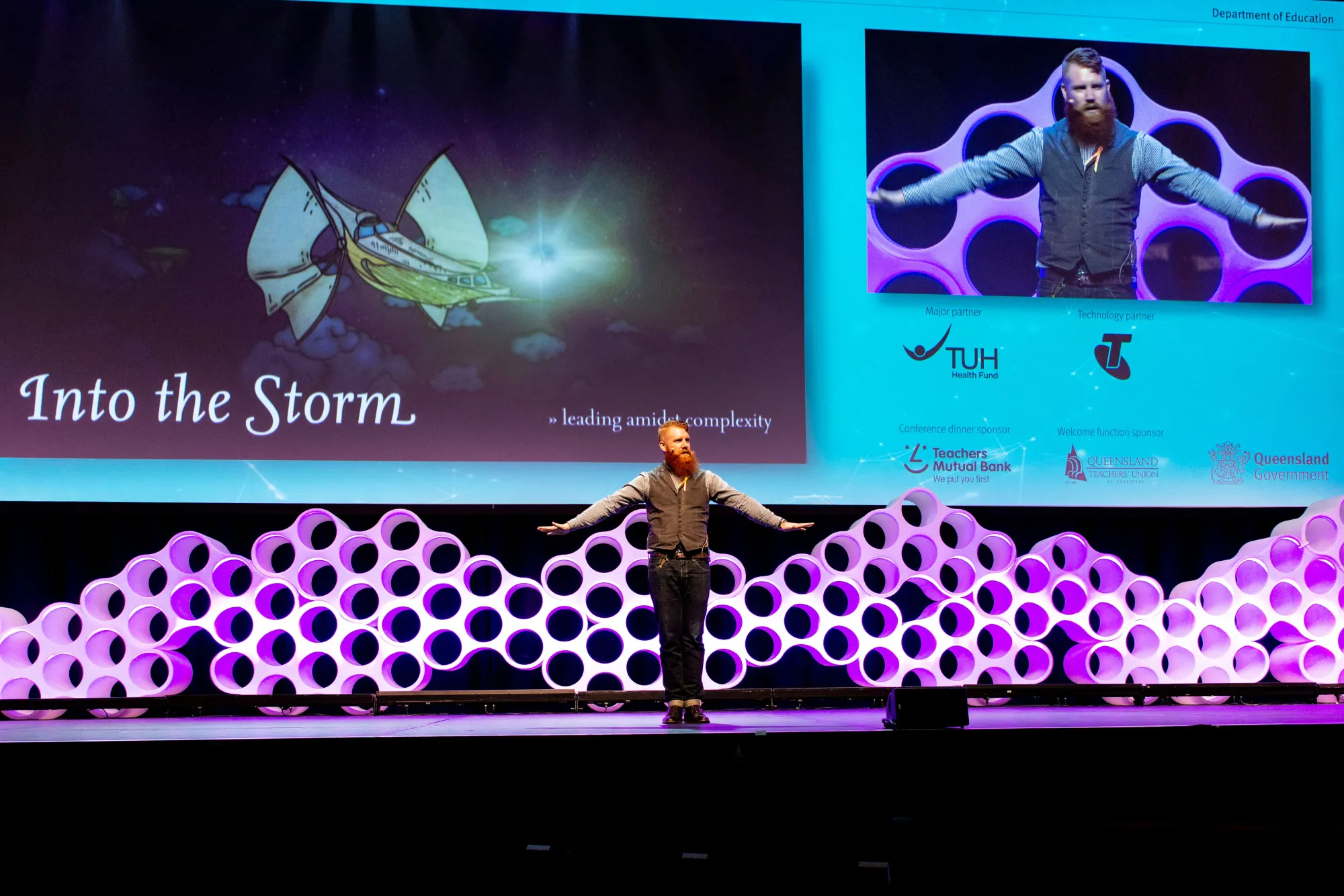 A deepening keynote
Sometimes the external speaker is brought in to be the pattern-disrupt. The one to frolic with taboo and give voice to the unspoken. I'm quite happy to play the role of trickster in this regard—ruffling feathers, inverting paradigms, and generally coaxing entropy and vitality back into that which needs it.
This keynote delivers thoughtful provocations for the quietly dissatisfied. It surfaces the questions and conversations we might otherwise avoid—so that we might address them with collegiality and good cheer. In this way, this keynote is an ideal provocation either early or mid-way through the event (before the main dinner).
---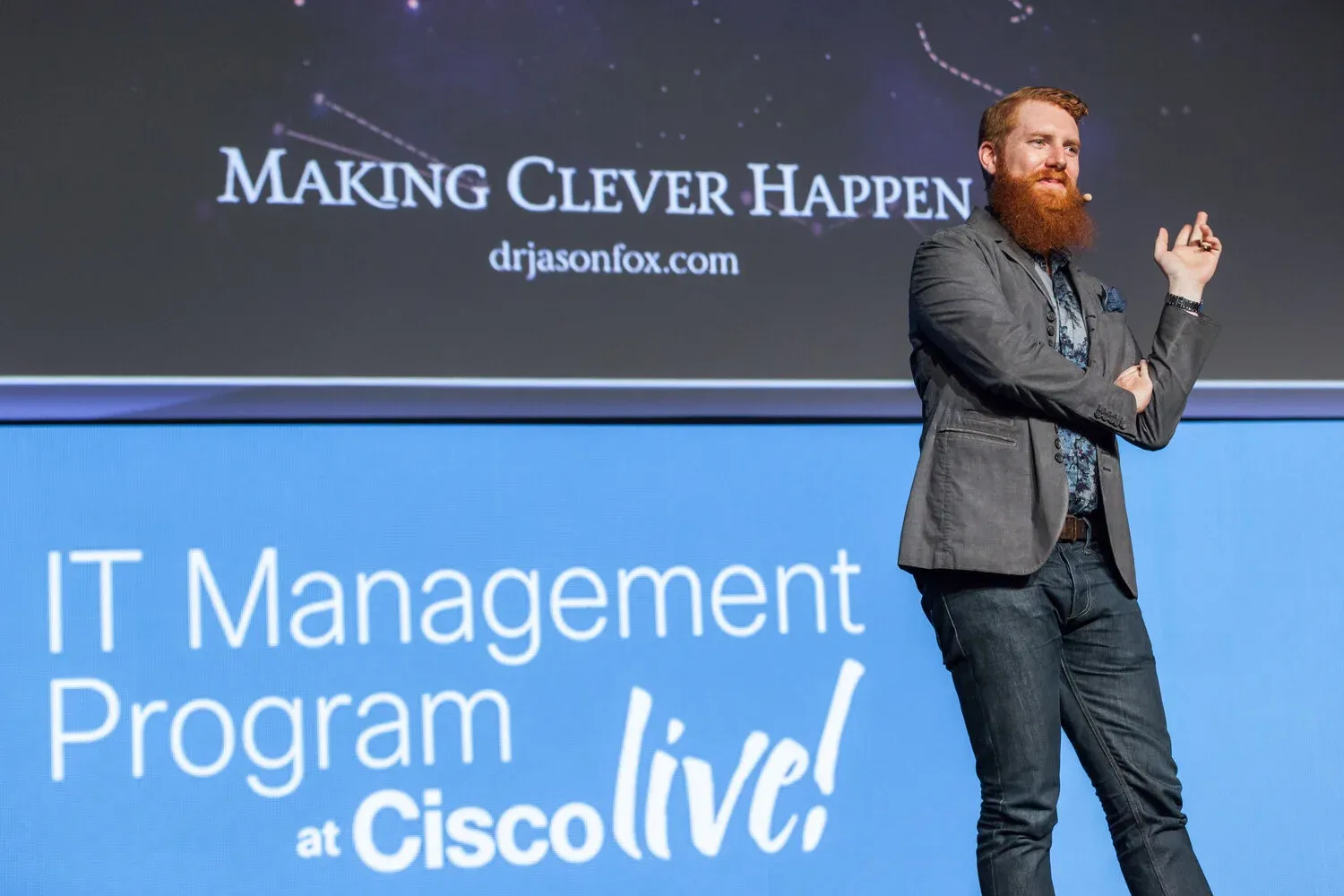 A closing keynote
Just as the opening keynote sets the tone of the event, the closing keynote provides the resonant hum. Many event organisers overly index the importance of the immediate feedback, but I rather think it's more important to have an event's impact last months—if not years—into the future.
It's not the Big Ideas nor the pithy tweetable quotes from powerpoint slides that make a lasting difference—it's the connections made between ideas and people. Perhaps more so, it's the subtle inklings, hunches and 'ah-ha's your event manifests—these are what we most need to honour.
Events are a contextual container that allows for this magic to emerge, but most participants will have a heap of distractions awaiting them back at home or at work. We are also all profoundly adept at sabotaging our own progress, too. Thus a closing keynote—with wit, wisdom, hilarity and warmth—can provide your audience with an opportunity to translate new ideas and fledgling intentions into something more likely to ensure meaningful progress. This not merely 'goal setting'—we're sowing the seeds of transformation here.
---
As I say: these are but windows into what may be possible. A starting point for our conversations. We can further finesse the details and aspects of content explored during an in-depth briefing call.
Workshops
Because none of my keynotes are 'scripted'—and because I have a depth of wizardly wit to draw upon—any keynote topic can be rendered into a longer and more interactive workshop. All of this is intended to woo you to get in touch—the real magic happens once we start jamming together.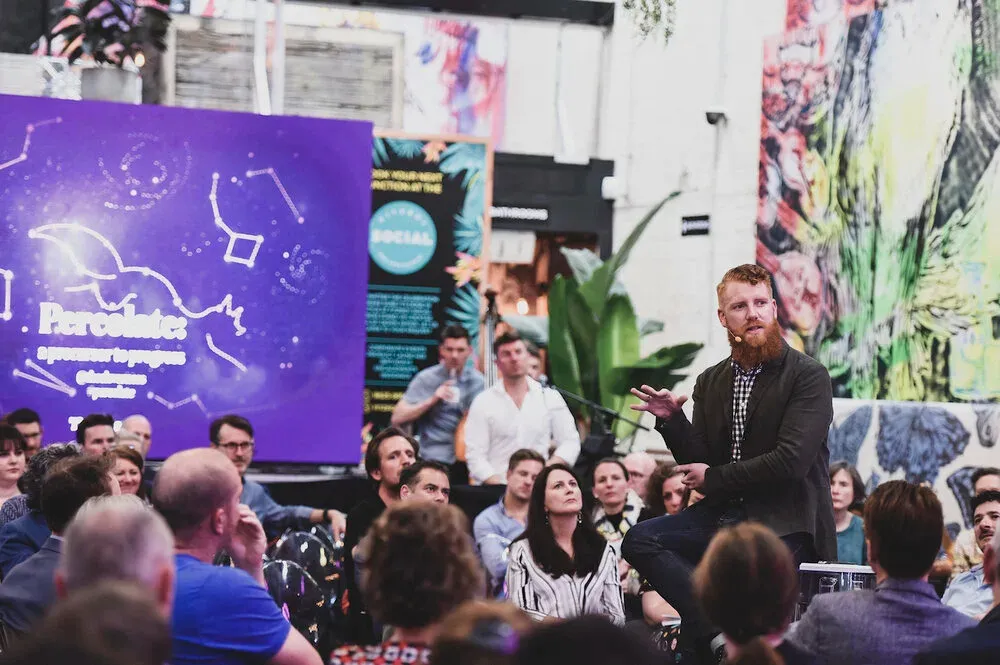 Furthermore...
I've worked with jazz musicians to create interwoven atmospheric experiences, conducted live podcast interviews (with audience interaction), hosted humorous yet insightful hypotheticals with diverse panels, facilitated frank 'ask anything' sessions with senior leadership teams, integrated genuinely mindful whisky tastings into our events, hosted intercultural world cafés to globally diverse audiences, coached senior leaders on their keynotes, and have worked with my partner Kim—the dangerlam—to create illustrated booklets for audiences as delightful conference keepsakes.
Kim and I have also directed, produced and hosted dozens of leadership events ourselves. We've paid for premium speakers out of our own pocket, and flown international talent in from the other side of the planet. We have empathy for your world (and very much know the idiosyncrasies speakers can bring). Essentially, what I'm suggesting (beyond hinting that we might be nice to work with) is: keynotes are wondrous, and… they are just the beginning. If there's time and budget to work on the overall experience: let's explore what's possible.
---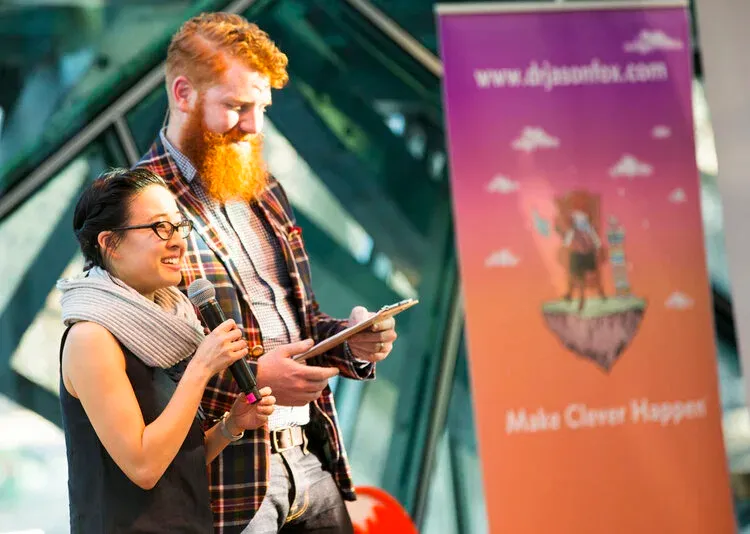 Booking Dr Fox for your event
Firstly; chuffed that you are considering me. Thank you.
In order to maintain a semblance of balance between my ongoing research and wizardly duties, I limit the number of events I speak at to a maximum of 27 per year—six of which are at reduced rates for value-aligned causes. This means: I would love to hear about your event, and how we can make it extra-special.
When you're ready—please reach out. Kim and I would love to hear from you. ♡
---
In the meantime, I have a rough fee guide in my faq, and here is what some of my many happy clients say. I also have a 'speaker kit' for event organisers with photos and a professional-sounding biography. If you're not yet ready to proceed with a booking, you can keep in touch with my latest by joining the 11k+ folks who subscribe to The Museletter.
---