The many happy clients of Dr Fox
Most of the advisory work I do is with teams questing amidst unprecedented domains. Due to the strategic, intellectual and commercial sensitivity of such, these arrangements are almost always subject to non-disclosure agreements.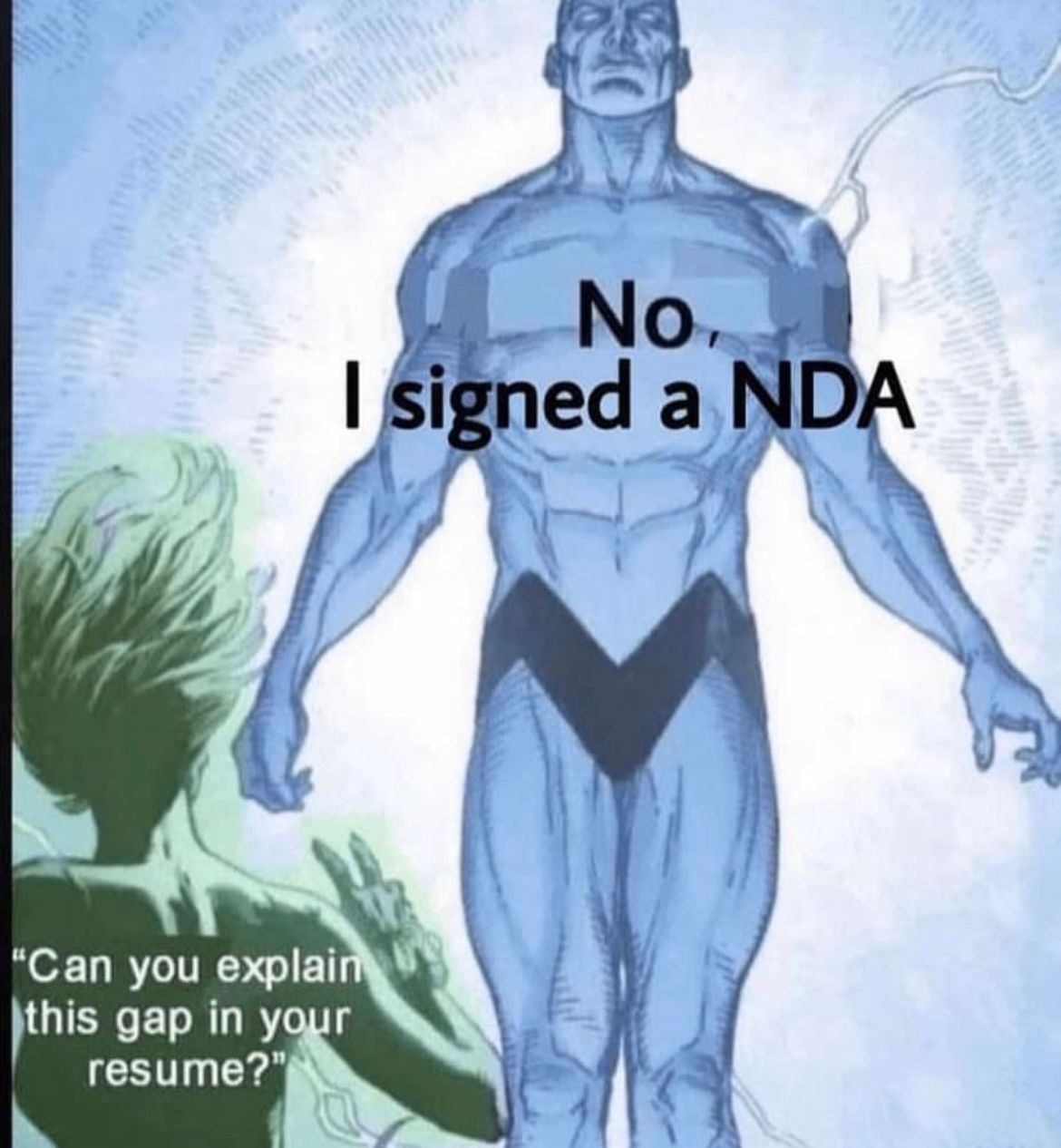 I can, however, share some of the feedback I have received from the events, off-sites and leadership programs I've contributed to. At least, for the times I have surmounted the awkwidity of requesting a 'testimonial'.
I've had the honour of working with Microsoft, Red Bull, HP, Novartis, Cisco, Johnson & Johnson, Toyota, Honda, Sony, Oracle, Honeywell, Salesforce, Beam Suntory, Vodafone, Tableau, Gartner, Xero, HP, Bupa, Red Cross, Bulgari, Pandora, Arup, Aon, PWC, Ricoh, Honeywell, KPMG, and more (including governments, university chancelleries, insurers, telcos, startups, DAOs, and so on)—but the coolest teams are the ones you haven't even heard of yet.
My hope is that the following testaments will provide you with enough of a gist of what it might be like to work together.
---
"Every 2 years we organise a global meeting for some of our most experienced leaders, from over 25 countries. Finding a speaker who is genuinely relevant and thought provoking for an intelligent, sceptical and astute audience is therefore always a challenge. And this is where Dr Jason Fox came into play. As both our opening and closing keynote speaker and moderator, Jason successfully engaged our leaders.

He evoked new thinking, and drove a much richer level of conversation, honest reflection and strategic thinking, which truly resonated with this audience.

Having worked with a number of 'speakers' for similar events over the years, we found Jason to be a consummate professional. We placed immense trust in him to assist in delivering some differentiated messages and experiences for this event—he did this and more. Throughout the design, planning and preparation in the lead up to the event, to the intuitive support, shrewd thinking and adaptable 'can do' attitude he demonstrated throughout, Jason became a trusted advisor amongst the team. I warmly and enthusiastically recommend him."

Isabelle Allen
Head of Global Clients & Markets
KPMG International
---
"Earlier this year the Environment & Resources business at Arup planned to hold a business planning retreat (or offsite) to set the strategy for the next three years. And then Covid-19 hit and we were compelled to look at how we might do this in a virtual environment.

We immediately appreciated that driving blue sky thinking, via an interactive session, involving multiple participants (160 staff) in multiple locations (across Australasia) in an online environment, was ambitious and would require careful planning. We needed help, and so we engaged Dr Jason Fox to serve as, what he described, 'a wizard advisor & facilitator-host' to help us conceptualise, plan and run the event, ensuring that event remained engaging and en point.

From the start I loved working with Jason: he was engaged and thoroughly collaborative, seeking to understand our vision and desires and then helping us to frame an event that was structured and robust, whilst flexibility enough to pivot as the conversations unfolded. He brought adventure, intrigue, innovation, whimsy, energy and clarity.

As I write those words, I appreciate they are odd descriptors, but an online event requires something unique to maintain the energy and engagement and Jason absolutely nailed it.

The event was a massive success, exceeding all our expectations. Attendees appreciated the intimate and honest discussion we were able to facilitate through the breakouts, the new connections they established across our Australasian business, the courageous conversations, the deep collaboration and investment from our leadership and the strong vision for the future the event engendered. All of which was made possible by the careful stewardship and facilitation of Jason.

I have revelled in this experience and we will certainly be working with Jason in the future."

Dr. Andrew Spinks
Principal Operations Leader
ARUP
---
"Every two years, we gather the most important people in the global travel, tourism and hospitality industry together at The World Tourism Forum in Lucerne. Our speakers and participants include Prime Ministers, Heads of Tourism, leaders of NFPs, CEOs of large enterprises, and the directors of new and impactful startups. This is a vitally important event and with such a discerning audience, it is essential we work with only the highest quality speakers.

Dr Jason Fox would have to be one of the best speakers we've ever worked with.

He played a key role throughout the event. As our opening keynote speaker, he was able to set the tone for the whole event—moving our audience into an open state of curiosity. His message was completely congruent to our theme—'staying relevant in uncertain times'. With such a diverse audience (we had representation from over 75 countries), we wanted to maximise the opportunities for rich and deeply relevant conversations and connection. And so we had Jason facilitate a large and interactive 'world cafe' session. This was immensely successful, and a highlight for many who attended the event.

Jason also delivered a closing keynote experience that enabled our participants to translate their intention into meaningful progress. Throughout the whole experience—from helping to set the theme of the event, through to the flow of the run sheet—Jason and his team were absolutely wonderful to work with."

Professor Martin Barth
President & CEO
The World Tourism Forum Lucerne
---
"I have admired Jason's work for many years now. He is immensely intelligent and yet maintains a warm and humble curiosity that is infectious—and very appropriate for these complex times. We booked Jason to open our Annual Conference on Leadership & Leadership Development—one of the most important events we run each year.

Jason's style is distinct, engaging, entertaining and wickedly irreverent to convention.

What I really appreciated was just how 'in service' Jason was to the overall event. He had our audience conversing at depth within his session; and this helped set the tone of authentic and courageous exploration throughout the event.

His sessions were voted amongst the best we have had over our nine year period of hosting these events.

I am beyond elated to have had Jason contribute to our event, and I heartily recommend him to any event organiser that values curiosity over conviction."

Padraig O'Sullivan
President (Asia-Pacific)
The Leadership Circle
---
"Every two years our whole research division meets together for a very important strategic planning day.

Over the years, you experience a heap of facilitators, and you get used to the standard thing. But this year, we engaged Dr Jason Fox, and what he provided was very different—something fresh, relevant, practical and compelling.

If you're looking to develop and progress new and important strategy, I highly recommend Dr Jason Fox."

Professor Nicholas Fisk
VP & Deputy Vice-Chancellor of Research
The University of New South Wales
---
"Wow. What can I say? Jason Fox. Given the immense pace of change we face as a business in the world today, I wanted a senior leadership forum that would challenge complacent, hum-drum, default thinking. I wanted us to venture beyond the default—and Jason Fox leading our quest worked a treat.

Jason is thoughtful, challenging, motivating, funny, always entertaining, and incredibly insightful.

He seemed to 'get' Arup quickly and won the crowd over within minutes. He was just what we were looking for. Jason has the ability to just knock you over with undeniable home truths; incredibly, right there in the moment, and with a laugh. Not just in a challenging keynote, but by linking together new learning across all sessions. His impact in the room was tangible, and any default thinking that emerged was quickly exposed!

The feedback on Jason was overwhelmingly positive and I felt strongly that we had moved our senior leadership forward a long way at our best forum ever. Thanks Jason!"

Peter Bailey
CEO & Chair
ARUP Australasia
---
"At Prestel & Partner we host exclusive events for Principals and Family Offices that have at least £150 million in assets. It is therefore essential that we have speakers of the highest integrity, calibre and character. People of proven reputation, and who do not feel the need to 'pitch' to the audience. Dr Jason Fox is a shining example.

He came enthusiastically recommended to us by one of our audience, and we gave him the task of opening our event in London. His opening keynote was original, practical, humorous, relevant and deeply insightful. And most importantly, Jason was able to 'humanise' the conversation. People lowered their guards, and embraced the opportunities to connect and engage in authentic conversation.

As an event organiser, I've seen a lot of keynote speakers—Dr Fox is the absolute best.

We are so grateful for the chance to work with him, and we look forward to future opportunities."

Tobias Prestel
Managing Director
Prestel & Partner
---
"We engaged Dr Jason Fox to speak at our country-wide roadshow event, which lead to an unprecedented amount of positive reception. The demand was so high that every city sold out, and we had to find larger venues to fit hundreds of participants. Such a good problem to have!

Jason offers a genuinely fresh, relevant and [meta]modern perspective to motivation and leadership. His understanding and empathy for leaders looking to change culture and drive innovation within organisations is unmatched.

It has been a privilege to share the success of this event with Jason and to bask in the glowing feedback coming from our audiences across all of Australia. And it doesn't end there—Jason and his team are a total joy to work with. We are incredibly happy!"

Dana Grgas
Director of Development & Research
The Australian Human Resources Institute
---
"Inspiring, challenging and stimulating a group of seasoned Management Consultants can be a tough ask. Dr Fox, however, exceeded all expectations.

Dr Fox delivered wonderfully motivating leadership wisdom in such an entertaining and insightful way.

Being a bit nerdy myself around the psychology of leadership, I loved that he was able to share—with such a diverse audience—philosophical and psychological concepts in a manner that was very accessible and practical.

He provided a great platform for the remainder of our leadership retreat and I have since been able to pivot from many of the ideas you shared to help us rethink and reimagine what we can do.

Just a joy to work with him. Looking forward to doing more together."

Galia Cornish
CEO
Synergy
---
"Once every 2 years we run a very important event that brings together our most senior leaders from 23 different countries.

These guys are all very switched on, and have seen a lot of the conventional 'change leadership' stuff before—but Jason provided something that was incredibly fresh, clever and practical.

This provoked new thinking, and stimulated very constructive discussions amongst our leaders. Jason contributed greatly to the success of our event."

Steve Wilson
Director of Talent
Pepsico
---
"Hi Jason, Just a quick note to say thank you again for your fantastic presentation on Friday. The audience adored you and I have had nothing but fabulous feedback from all that attended.

The comments I have received are all so positive and the whole day just went so well thanks to you. I really couldn't have been happier!! Thank you also for your calming words and advice leading up to the event—you are truly amazing! I hope our paths cross again in the future, it was truly a pleasure working with you."

Dr Gabby Walters
Senior Lecturer
The University of Queensland Business School
---
"We had Jason speak at our 925festival in Helsinki—an event designed to empower Finland business leaders to think bravely and work smarter.

The Finnish audience is very discerning, and we've worked with some of the best thought leaders from around the world—and I can honestly say Jason is world-class.

He provided insight that was fresh, bold and very pragmatic. The audience loved his wit, passion and highly original style, including hand-drawn slides. As a bonus, he was a pleasure to work with."

Saku Tuominen
Creative Director & Founder
Idealist Group
---
"We loved working with Jason. He took the time to understand our strategy and context, and tailored his delivery to match. In half a day—and with 120 of our most senior leaders—Jason delivered an insightful masterclass that was timely, relevant and deeply engaging.

Jason's diverse experience and refreshing perspective evoked rich and meaningful conversations amongst our people, and continues to be talked about and referenced to in the business.

Importantly, Jason brought a pragmatic focus—and as a result, we concluded our event more than just inspired. We had our sleeves rolled up, ready to lean into new behaviours to lead meaningful progress and change."

Lizzy Geremia
Head of Internal Communications
BUPA
---
"Within our Business School we hold an annual teaching and learning event for our academic and professional staff. In organising the event I wanted a keynote speaker who was a bit out of the ordinary from the usual 'academic' speakers we normally have. I had previously seen Jason present and he made a big impression on me so I knew he would be perfect for this event.

Jason was one of the best speakers I have ever seen and the attendees at our event certainly felt the same. I have never seen someone hold the attention of an audience so well. His presentation was funny, informative, thought provoking, and highly engaging.

Even though as academics we present all of the time, many of us were amazed with his presentation style—absolutely fantastic! Jason and his team were a pleasure to deal with in the lead up to the event and the briefing discussion before the event with Jason made sure that we were on the same page about what we needed. Without question I would recommend Jason to anyone looking for a highly engaging and dynamic speaker. I hope I get to hear him speak again soon."

Dr Lisa Ruhanen
Associate Professor
The University of Queensland Business School
---
"We worked with Jason for our Regional Leadership Conference covering key leaders across Asia Pacific and South America with a brief to inspire our leaders to deliver. We were looking for a speaker and collaborator who could not only inspire the team to think beyond the 'norms' of leadership motivational theories, but someone to provide real, usable tools. Jason definitely delivered on this and more. His engaging style saw all of our leaders put pen to paper as they captured his ideas and insights.

As we continue to develop our leaders across Beam Suntory, we will certainly look for Jason's input and continue to work with him where we can."

Evelyn Jackson
VP of Global Development, Engagement & Culture
Beam Suntory
---
"We first engaged Jason to facilitate an important strategic offsite with our senior leadership team. The opportunity for such offsites is rare, and the time senior leaders have together at such offsites is very precious. It was essential we engaged someone who could not only cover the agenda, but also provide space to explore new possibilities. Jason did this and more. He immediately built rapport with the team, and was able to challenge us to think beyond our defaults.

The result was a strategy that was refreshing, courageous and differentiated, and a leadership team that was inspired to make it happen. We couldn't have predicated this, but Jason's unique approach allowed it to happen.

We have since then engaged Jason to help us build momentum with our people. He delivered a keynote to our business in support of the strategy, and the feedback was overwhelmingly positive. We loved that he was able to tailor it serve the strategy.

Then, recently, we engaged Jason again to facilitate further strategic development. And it just gets better and better! We look forward to such experiences, and will be working with Jason again in the near future."

Alli Smith
Executive General Manager
Suncorp
---
"After admiring Jason's work for some time, we had the opportunity to work with him on our inaugural Purpose event in 2015 (see www.purpose.do). Jason was a highlight of the program for us and our attendees. He brought so much enthusiasm and creativity to the project and gave so much thought to the audience's energy, the cognitive flow of the event and how he could help us to provide the best possible experience for them.

Jason and his stellar team are a pleasure to work and I couldn't recommend them more highly. Turns out I don't really need to as numerous audience members have already reached out to me to enquire about booking Jason for their next important event."

Sally Hill
Founder
Wildwon Projects
---
"Jason was the perfect guide for our leadership—entertaining, intelligent and deeply thought-provoking.

After just one day invested with Jason, we decided on new and innovative ways to take our leadership development to the next level. Jason's involvement allowed us to make great progress in this new area of investment, and it really motivated people to get excited about the possibilities and future of the industry.

I recommend Dr Jason Fox if you are looking to progress great thinking and pave the way for real innovation."

Brad Fox
Manager of Brand Strategy
Singtel Optus
---
"Jason Fox has a unique and thought provoking approach to strategic and cultural change. He challenged us to think differently and was invaluable in assisting us to communicate change in a way that was engaging for our whole business—including franchisees, executives, and most importantly the managers and crew in our restaurants."

Andrew Gregory
CEO
McDonald's Australia
---
"Jason recently facilitated a workshop for me and my team. I set pretty high expectations of facilitators and Jason absolutely delivered the goods. His style is a perfect balance of unassuming and disarming. He really challenged us to think and reset our priorities in a meaningful way.

The proof is in the pudding—a month down the track and the 'rituals' we committed to are still confidently on track. That is the winner—if the outcomes continue long after the day itself then you know it is a great investment."

Jenefer Stewart
General Manager of Business Banking
ANZ
---
"The feedback about the Annual Forum was excellent and I have lost count of the people that specifically commented about your session. Thanks for finishing the day so well. I found your approach and content extremely refreshing."

Rich Hirst
Director of The CEO Forum
Gartner
---
"During the past 25+ years in the IT Industry, I've attended all manner of conferences and events. Typically, the keynote speakers have shed little insight into ways to really grasp and drive organisational alignment and change. In a brief but insightful 45 minute presentation at the recent Conference on the Gold Coast.

Jason challenged the audience to understand the 'why' we do what we do rather than focussing on the 'what' we deliver.

I'm hooked !! Thanks again Jason—world class work."

Carlo Calleri
Director of Sales
Duxe Software Systems
---
"We at FIBS invited Jason as a keynote speaker to RATKAISUN PAIKKA, the leading Corporate Responsibility event in Finland. In total 700 business and sustainability professionals participated in the event, and Jason was our star speaker. Jason couldn't be there in person, so we arranged a video-connection for his presentation.

Even via Skype and limited time Jason was an inspiration and captured the audience with his talent, wit and authentic style, sharing much needed, to-the-point and out-of-the-box insights and tips on how to truly get people motivated and engaged at work.

Working with Jason and his team was a pleasure from the beginning till the end, and we're very much looking forward to future collaboration with him. Thank you!"

Riina Kasurinen
Manager of Operations & Programs
FIBS CR Network (Finland)
---
"Jason did a fantastic job capturing all the ideas and messages at our event. It was a big program, but he wrapped everything up with humour and impact. Having the visual notes after the event is gold. Book Dr Jason Fox if you want to your event to conclude with a great sense of practical optimism."

Adam Kay
CEO
Cotton Australia
---
"Our Commercial Claims team spent time reviewing our strategy and needed a way to share the work we had done with our teams. We were originally going to bring Dr Jason Fox in to contribute his expertise in progress design (he came highly recommended), but after our initial discussion we realised we could go a whole lot deeper and Jason could help us deliver the 'why' as well as the 'how'.

Jason not only helped us to understand how we could translate our strategic intent into the behaviours and work culture that would make it happen—he worked with his partner Kim to produce a hand-drawn 'visual narrative' video to communicate the story behind our strategy to the wider business. Instead of producing another PDF report that lives buried away in the intranet, this approach has been a hit and everyone knows what we're working towards, and why.

I highly recommend Jason's input for any organisation looking for a fresh approach to strategic development. Jason was really easy to work with. His input was thoughtful, practical and progressive—he really helped us to rethink the way we communicate strategy."

Kathryn King
Executive Manager of Insurance
Suncorp
---
"We had the goal of bringing together key stakeholders and leaders from our industry to focus on prioritising long-term research for future innovation. Anyone who has attempted this will know that it can be a challenge, as the tendency is to focus on existing priorities or at least those which we can see more clearly.

To get people truly thinking to the future requires a different approach, and we are very fortunate to have engaged Dr Jason Fox for this. He has a unique and refreshing approach that just works. His expertise and experience were invaluable.

Jason partnered with us from the start, working and mentoring us through concept development, communication design and progress management. This all lead to an inaugural 'Futures Forum' event that facilitated real breakthrough thinking, and left us with a refined set of priorities and areas to focus on.

Jason's involvement allowed us to make great progress in this new area of investment, and it really motivated people to get excited about the possibilities and future of the industry. If you're serious about exploring new opportunities for innovation and competitive advantage, you can't go past Jason Fox."

Paula Jones
General Manager of R&D
Cotton Research & Development Corporation
---
"We had Dr Jason Fox give an opening Plenary at the 22nd International Symposium on the Forensic Sciences. It was a new innovation for us, starting the symposium with a non-forensic Plenary, but all feedback has been extremely positive and we have been lauded for the innovation and new approach to our event.

Jason was humorous and enlightening, whilst tying his concepts about 'making clever happen' back to our forensic science context. His approach as our 'Special Plenary' was fresh and dynamic, and he had the right amount of scientific content and terminology to ensure he was at the same level as our audience.

I would highly recommend Jason as an opening speaker for any conference, especially scientific conferences that need to start their event off with something fresh and innovative."

Darren Bails
Director
The Australian & New Zealand Forensic Science Society
---
"I would like to thank you very much for being part of IT Management which scored an overall CSAT of 4.69!

Your session was so thought provoking, engaging and in terms of content very relevant for our IT Leaders. As you can tell from your scores and feedback below, our delegates loved you! You were actually our top scorer in all the categories below!

Overall: 4.83, Content: 4.86, Presentation: 4.83, Subject Matter Expertise: 4.89, Business Relevance: 4.80

Here is some of the feedback you received from the survey and our Spark Room.

» Awesome presentation. Insightful and useful
» Really engaging speaker. Content delivered in a really engaging way. Left me with a lot to think about.
» Brilliant
» Awesome
» Get him back next year!
» Whatever you paid him, double it!
» Some people you meet that have Dr in their title, you wonder why? With Dr Jason Fox, there's no wondering!
» A fantastic presentation really thought provoking
» Not sure doing anything better is possible
» Talks too fast
» Awesome!! I love the external speakers you have this year.
» Very engaging speaker.
» Excellent and refreshing
» Very interesting insight into how humans tick!
» Very thought provoking
» Jason is the most fabulous guest speaker we have met so far.
» Paradigm shifted. New perspective to see challenging issues
» Have to say James' presentation is a great way to finish off the main sessions. Really refreshing take on day to day leadership challenges. [He got your name wrong but was close]
» What an enjoyable session
» Awesome session with Jason Fox
» The most engaging session I've ever had the privilege of being part of. Thanks Jason Fox!
» This guy is very entertaining. I hope this session video becomes downloadable soon. Love to show the work colleagues.

Congratulations and thank you once again!"

Seema Hyne
Program Manager
Cisco
---
"We made two great decisions when we were choosing keynote speakers for our annual Australasian Research Administrators Association Conference this year. The first was to have Jason Fox open the conference, and the second was for him to close it!

Jason's relevant, engaging, and (occasionally) irreverent presentation incorporated pop culture, motivation science, mixed media and had our delegates engaged and keen to hear more from the outset. Most importantly, his closing keynote provided a visual summary of key ideas from our meeting, and his illustrations continue to be a memorable and humorous keepsake for delegates well after the event.

Jason offered our delegates unique insights into our profession, a mirror to assess our motivations, tools for reflection on our professional practices, and easy strategies for making things happen after the event … not to mention being seriously funny.

Highly recommended for conference organisers who want to keep delegates engaged and finish their event with a hilarious bang!"

Karen Burke
Conference Convenor
Australasian Research Administrators Association
---
"I initially approached Jason to deliver a keynote to our business for our annual conference so that he could, in his own persuasive, inimitable way, hold a mirror up to some of our less-than-helpful work practices, and create a case for thinking differently about making progress and working on things that matter. Given Jason's experience in workshop facilitation, his role quickly expanded beyond the keynote to facilitating an entire day of our conference where he played the role of consultant, mentor, guide and contributor. Jason helped us navigate our way through thought-provoking activities that challenged our people during the event, and delivered practical tools and constructs for continuing the analysis and experimentation process afterwards.

Jason is a leader in the field of motivation science, but crucially he understands the importance to businesses of linking theory to practice so that thinking differently becomes part of one's daily toolkit, rather than something we do only once per year at an event.

I look forward to learning more from Jason in the years to come."

Kirsty Crowley
Group Manager of Enterprise Digital & Social
Origin Energy
---
"We were facing some serious challenges across the CSIRO, and as a result we were forced to make some tough decisions about what programs and positions could continue. This, coupled with redundancies and a climate of uncertainty meant that the morale of our researchers and staff wasn't at its highest.

The leadership team organised an important event to present our vision and strategy for progress to over 400 of our people. We wanted to solicit input from them to shape the strategy—but it was critical that the day was facilitated delicately, with good thinking and deliberate design.

And so we hired Dr Jason Fox to ensure this important event was a success. Serving as our facilitator and closing keynote speaker, Jason maintained a buoyant and practically optimistic tone throughout the day. His use of humour and intelligence was masterful—he had everyone constructively contributing to our strategy, connecting and collaborating at a level we rarely see.

And finally, his expertise in motivation design was exactly the pragmatic yet strategic perspective our people needed to move forward.

I recommend Dr Jason Fox for any organisation wanting to progress important strategy in challenging times."

Professor Keith McLean
Director of Manufacturing
CSIRO
---
"Dr Fox not only has an impressive beard, book, and breadth of knowledge on business strategy and motivation, but when we asked him to advise our tiny company on how to best structure and nurture our rapid growth for an intelligently designed and successful future, he delivered a day that was useful, meaningful, and which genuinely inspired us to start moulding and evolving the company almost immediately.

He took time to research us thoroughly and chat to each director before the meeting to get a thorough handle on things before we kicked off, which I appreciated. Also he quite enjoys a walking meeting, which I also do, so that's nice."

Zoë Foster-Blake
CEO & Founder
Go-To Skin Care
---
"We are so happy that Jason joined us for GamifyUs 2017. He is that kind of rare speaker that manages to entertain and deliver true business value at the same time. Jason really lightened up the whole room with his charisma and cleverness.

I could warmly recommend anyone who wants a top speaker that the audience will remember for a long time to book Jason."

Frida Monsén
Business Development Manager
Meet in Grid (Sweden)
---
"Dr Jason Fox can only be described as a 'First Class' act. His personality, intelligence and wit stays with those who meet him.

One of the HRINZ members had recommended Jason to me and I approached him via the delightful Bianka (great to deal with). The delegates were far for disappointed, and Jason is still talked about today as a top keynote presenter, motivator and good all round great guy.

I was impressed that Jason stayed around to engage with delegates during breaks, where most speakers rush off after being paid their fee. Thank you Jason and team for helping make the Conference the best one to date (as one delegate told me). Go well and remain the star you are."

Karen Bostock
Event Manager
Human Resources Institute of New Zealand
---
"Each year, for the last seventeen years Our Community has put on its two day 'Communities in Control' event—an extravaganza of new thinking and provocateurs to challenge the Australian community sector and its changemakers—it's a 1,000 strong audience of big thinkers and demanding people.

We have had the brightest and best, from Australians of The Year, the biggest celebrates and international speakers, scientists, public intellectuals and artists.

In 2019 we had Dr Jason Fox—it was simply a highlight of my eighteen years—it was a beautifully crafted work of art, deep thinking, entertaining and he had every person on the edge of their seat with excitement, intrigue, energy and wonderment. Simply, no better."

Denis Moriarty
Group Managing Director
Our Community
---
"Dr Jason Fox, presented an exceptional, witty and highly engaging motivational presentation at the NSW Ambulance Patient Experience Summit.

Dr Fox isn't just your ordinary motivational speaker and he really challenged traditional ways of thinking and highlighted through his work and research that by tapping into one's sense of purpose is more valuable than being offered rewards.

Dr Fox positioned the theory that the more we condense the time between effort and meaningful feedback, the more fulfilled people will feel and the more they will feel a sense of purpose. Dr Fox was one of our most inspirational and well liked guest speakers, keeping our audience on its toes and ensuring some great laughs throughout the crowd while he presented thought-provoking motivational research and trends to our audience. Highly recommend him."

Sonia Gouveia
Events & Public Affairs
NSW Ambulance
---
"Jason Fox was nothing short of sensational!

He scored a 100% 5-star rating from our audience (of over 1,000) who not only loved his unique and humorous style but also the calibre of his message.

Jason went to great lengths prior to the event to understand the audience, the theme and how he could link to the speaker immediately following him. Hat tips and gratitudes Jason!"

Jo Vohland
General Manager & Curator
ATC Events & Media
---
"Jason set the summit alight with his keynote.

He is a wise oracle, taking delegates on a journey exploring different pathways to the future. He blends powerful insights with a unique delivery style and razor sharp wit so that his conclusions are memorable and resonate long after the event ends.

REMIX Summits are fortunate enough to collaborate with some of the most talented people on the planet and for me Jason is right up there with any of them for me."

Peter Tullin
Co-Founder
REMIX Summits
---
"Gathering local business communities together to share and connect at networking events comes with challenges. There are competing demands on people's time and value is often hard to quantify. Therefore, I sought a speaker that encouraged the audience to think differently, act with curiosity and engage purposefully with each other. Enter Dr Fox!

I had heard Jason at The Future Of Leadership events and was inspired by his concepts, honesty and quirky approach to getting stuff done.

I engaged Jason as a keynote for two very different business communities and he successfully enthused and triggered action in the audience. Leading up to the event Jason's team provided comprehensive resources to ensure we had everything we needed in advance to deliver a successful event. I would absolutely highly recommend Jason, his ability to fuel the minds of the audience and stimulate even the most introverted in the room is priceless."

Danielle Phyland
Economic Development & Tourism
Nillumbik Shire
---
"So how to kickstart day three of a jam-packed conference and keep the energy flowing? Inject a dose of the urbane Melbourne oracle, Jason Fox.

TEMC2018 bought together more than 900 delegates from across the Australasian higher education sector. We wanted to showcase the best of Melbourne's creative culture whilst ensuring delegates were challenged by some of the world's best critical thinking. Enter Jason Fox—stage left. Jason took our delegates on a magical mystery tour of motivation design; whimsical, erudite and illuminating. He truly connected with the audience with a palpable buzz within the venue.

Many of our delegates told us that this was their game changer, the session that made them want to break out the ways that they had been working and to try new things."

Mary-Louise Huppatz
Manager of Strategy & Planning
The University of Melbourne
---
"Dr Jason Fox is a unique and modern strategist who isn't afraid to cut through the clichés of business and leadership.

With our organisation constantly adapting to changing consumer needs, we were in search of a speaker who could bring in sharp intellect for a critical leadership session. Jason brought this and more, with the perfect blend of expertise, depth and humour.

Our leaders rated his session 5/5 and used phrases like 'so relevant for us right now', 'amazing tools for leadership', 'honesty' and 'very entertaining' to describe his session.

We have no doubt that we'll be working together again in the near future."

Michelle Aquilina
CEO
Primary Dental
---
"It was great spending time with you last week at our event in Chicago. You captured the conference themes and highlights in such a unique and special way that exceeded our conference attendees' expectations.

I wish all my speakers could be as smart, talented and delightful to work with as you are. Thank you for raising the bar even higher than we dreamed possible!

It was an absolute pleasure working with you on this event. On behalf of the entire IIR team, thank you again for making the main stage legendary (and memorable and FUN)!"

Rachel McDonald
Senior Conference Producer
The Institute for International Research (NYC)
---
"For nearly 10 years I have had the privilege of working with a great leadership team. My people are incredibly astute, analytical, sceptical and busy—such is the nature of our industry (medical devices). At our annual strategic offsite this year, I wanted to bring in a new perspective, and to participate with the team, rather than lead the workshop. After much searching, we decided to hire Dr Jason Fox to facilitate our leadership offsite. Why? Because our time is precious, and my team don't suffer fools lightly.

From the get go Jason was a joy to work with. He took the time to understand us, without making big assumptions or trying to box us in to a standard program.

You can tell he knows his stuff—he was able to hold the space and facilitate a lively, rigorous yet organic conversation exploring whole new domains and encounter possibilities we had never before considered. We were immersed in deeper thinking and conversation—beyond operational matters, and beyond our own defaults. The experience enriched us as a team and provoked our curiosity, starting many new experiments within in our business.

Five months on, we have demonstrated new and meaningful progress with those experiments born of our conversations with Jason.

The team is still buzzing from the momentum generated, and as a leader it feels great to see them (and myself) so energised. If you lead clever people and you want to pioneer, work with Dr Jason Fox."

Chris Cowley
Managing Director
Varian Medical Systems
---
And so on and so forth.
Shall we work together, too? Maybe! Get in touch and let's explore. Not sure yet? That's fine! Subscribe to the museletter and let me woo you in time. ♡
---