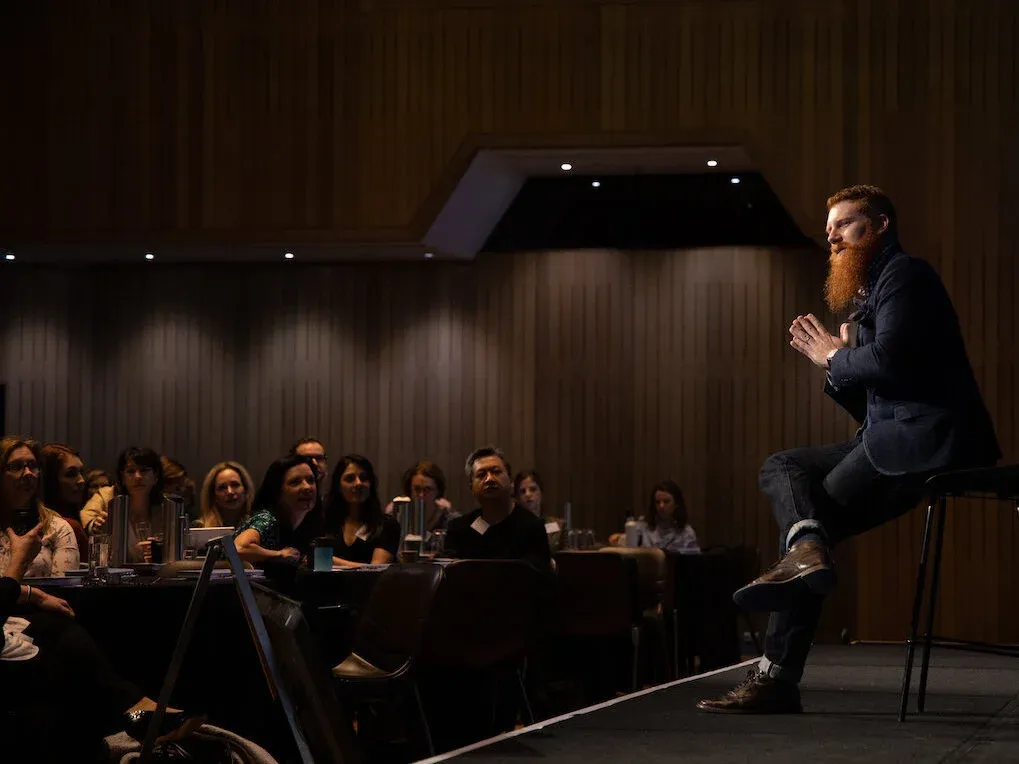 A fireside conversation is a warmly generative experience that has us collectively venture beyond the edge of knowledge. Whereas keynote presentations are perfect for high-stakes events and staged productions with large audiences—a fireside conversation is a much more informal, intimate and insightful affair.
My firesides often take the form of a short and thoughtful provocation followed by a generous bias towards emergent conversation and Q&A.
As for content, I am often asked to share my thoughts on a wide array of topics, though I primarily offer distillations from the following domains:
Questing, strategic innovation, the 'future of leadership'
Motivation design, psychological safety, values, deep work, 'gamification', dark patterns, habits/rituals/rhythms
Metamodern philosophy, adult development, cognitive complexity, meta-rationality, 'the meaning crisis', moloch, the metacrisis
Decentralised coordination, blockchain technology, artificial intelligence, DAOs, web3, incentive structures, regenerative finance
Complex adaptive systems, self-organising teams, sense-making, negative capability, unlearning, void hunting, the 'future of work'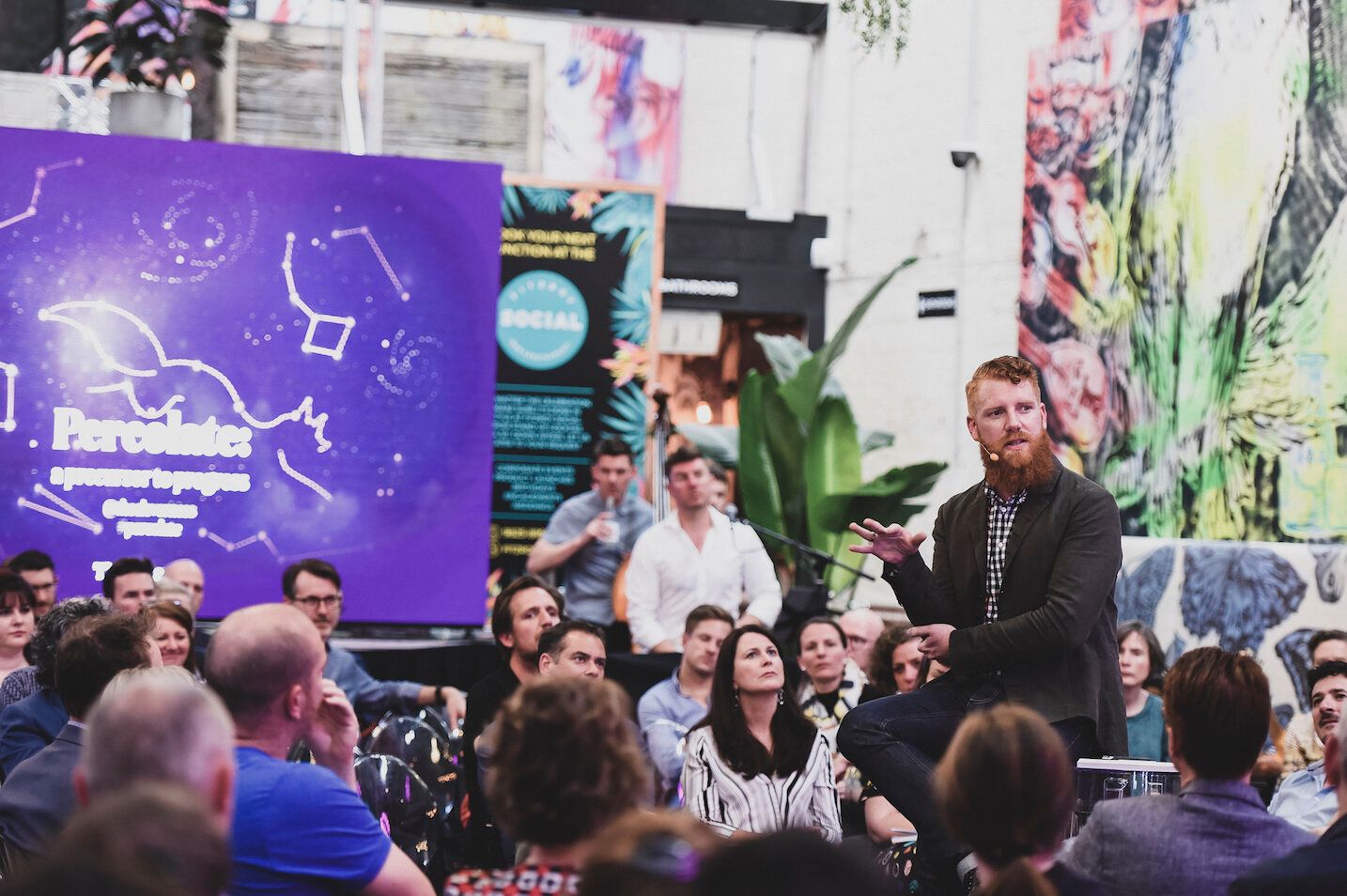 There are many ways we can go about it. In the past, I have:
engaged in deep on-stage podcast interviews with key leaders
deftly facilitated emergent mini-workshops on thorny topics
hosted conspiratorial luncheons and dinners
weaved whisky tastings into intellectual speakeasy salons
facilitated incredibly frank panel sessions with captains of industry
Fireside conversations are by their nature emergent and thus only appropriate for folks willing to hold space for generative ambiguity. In many ways, this makes them the most alive part of an event experience. Rather than polished and predictably performative presentations, we instead get the kind of event experience where 'you had to be there'.
↑ This video offers a glimpse into a protracted fireside event the dangerlam and I hosted along with our friend Mykel, once upon a time. This was very much inspired by the late James Lee Byars, whomst once said:
"To arrive at the edge of the world's knowledge, seek out the most complex and sophisticated minds, put them in a room together, and have them ask each other the questions they are asking themselves."
Firesides aren't for those who seek easy answers—they are for the lovers of questions.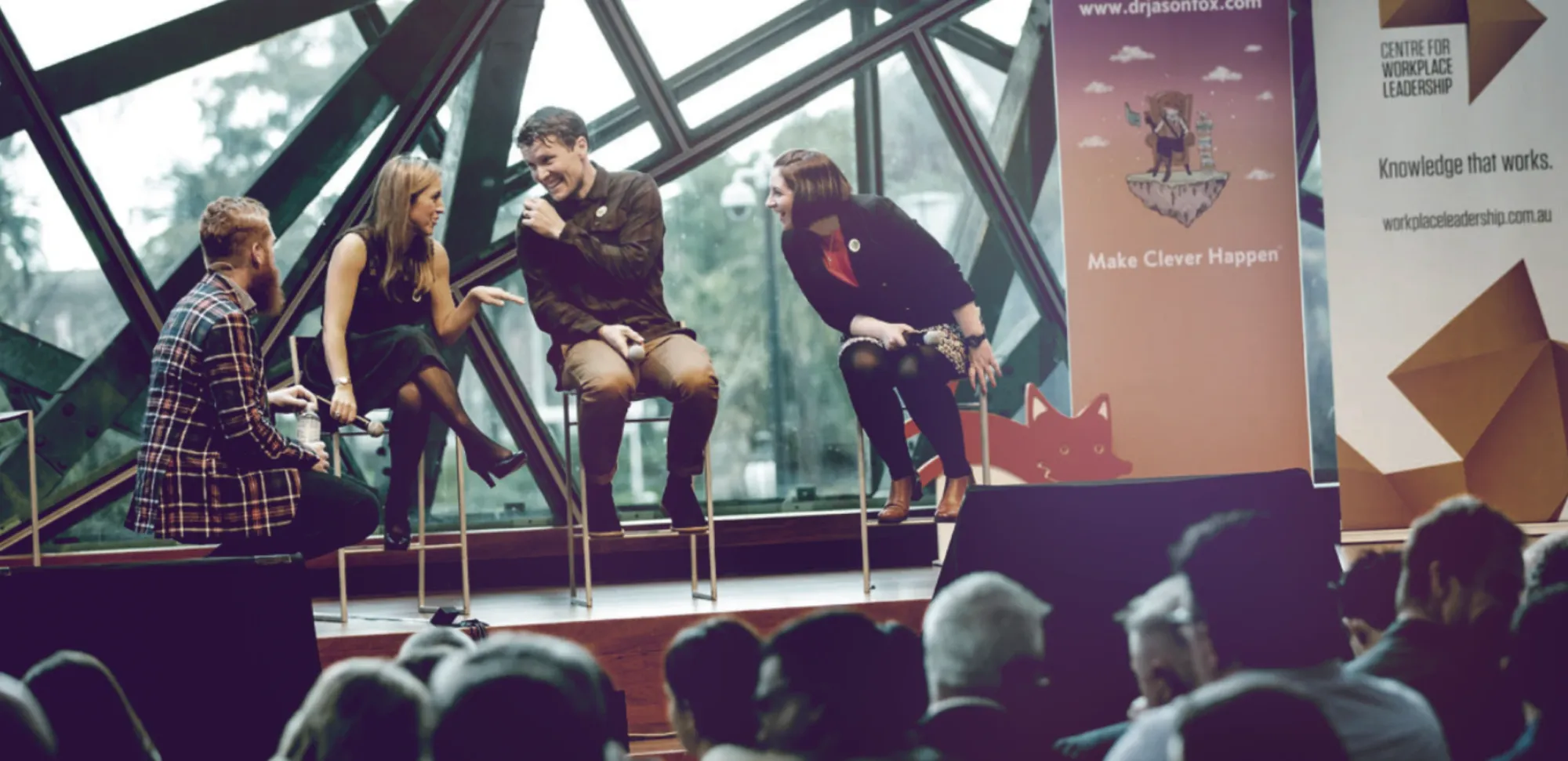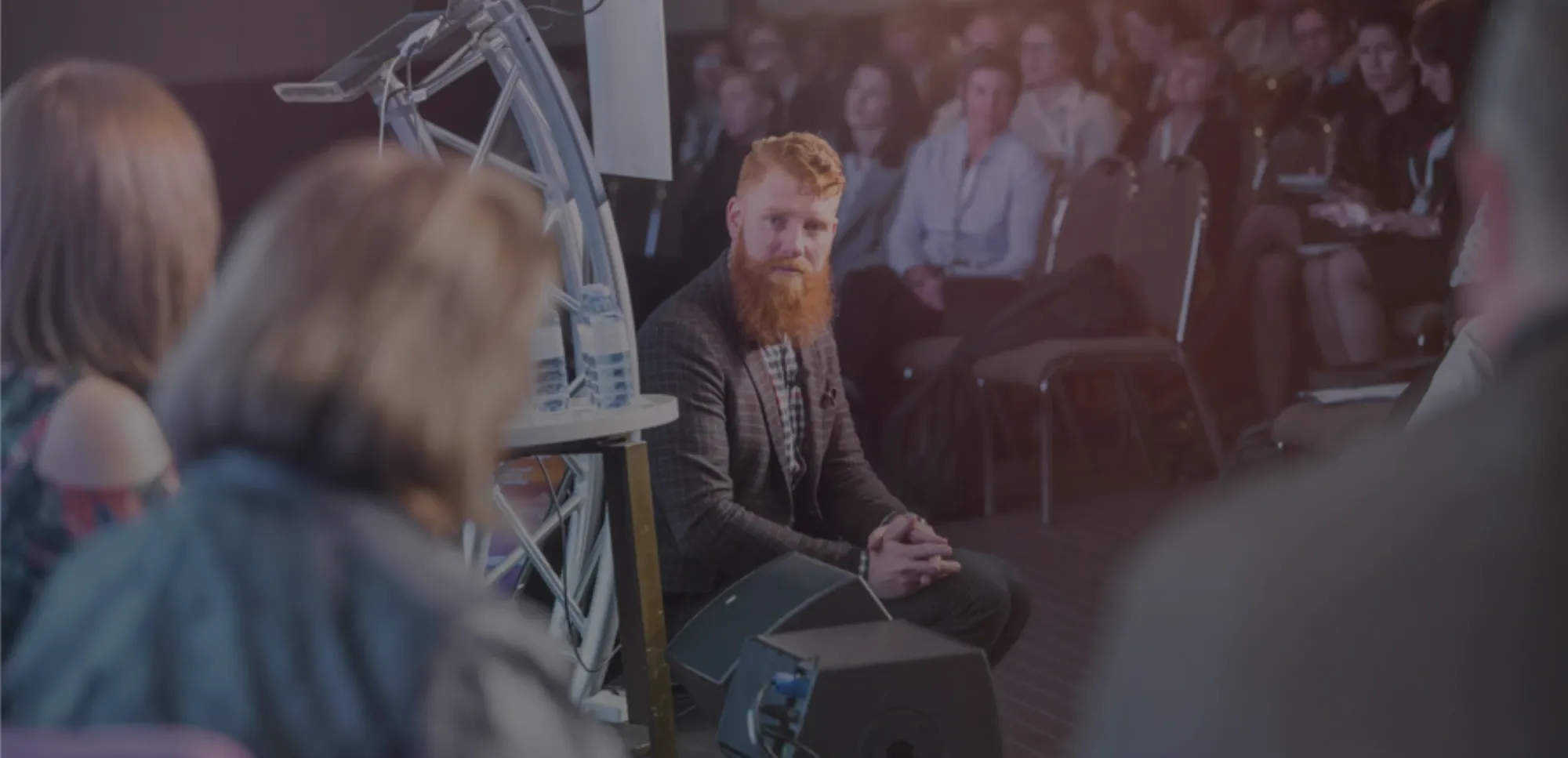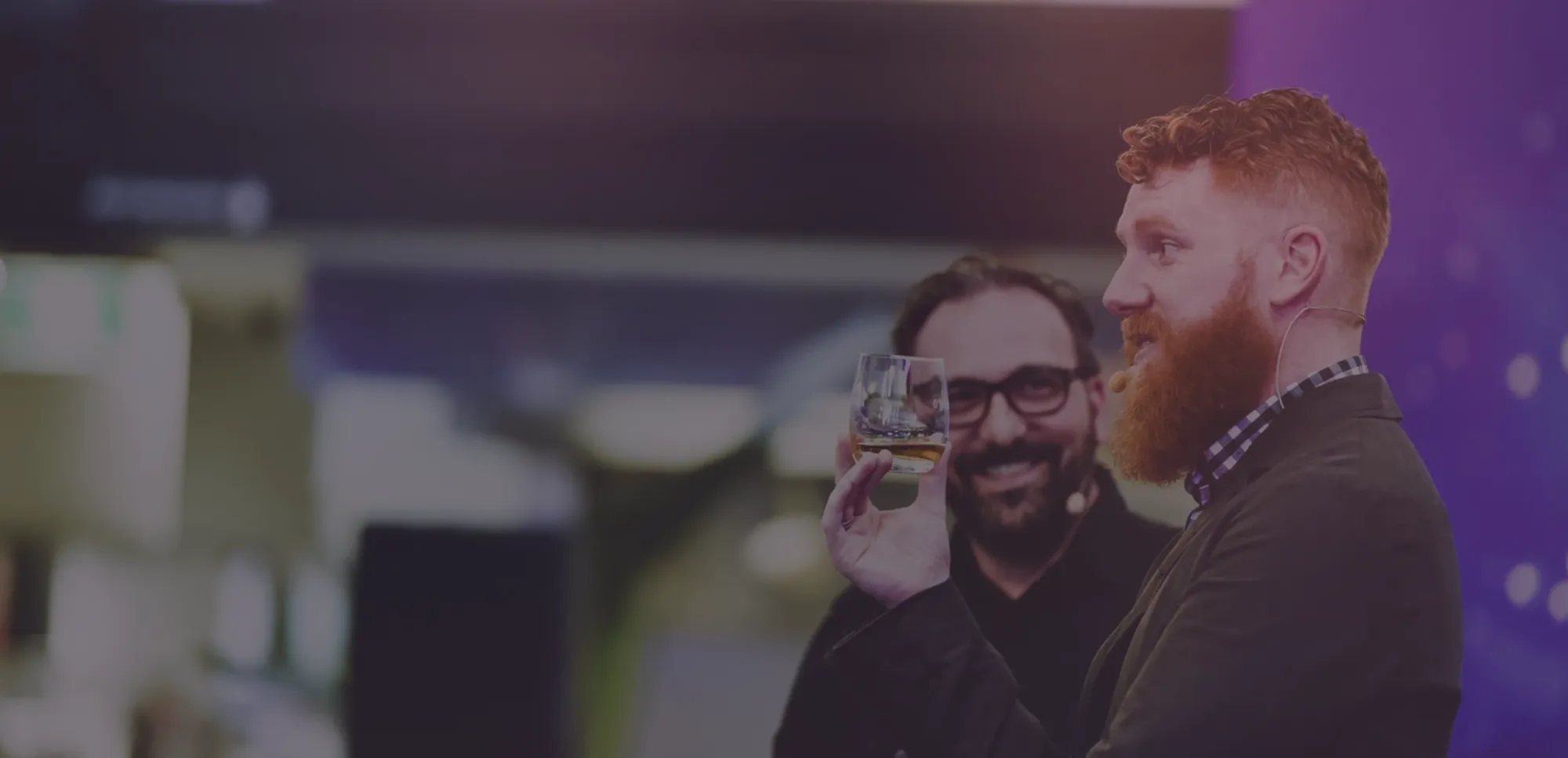 ---
Booking a Fireside
In our briefing call we will delve into the most pertinent questions to which I may be able to hold generative space for with your audience. Alternatively, if you have something more involved or bespoke in mind, we can certainly figure something out. Get in touch and let's explore. ♡
In the meantime, I have a rough fee guide in my faq, and here is what some of my many happy clients say. I also have a 'speaker kit' for event organisers with photos and a professional-sounding biography. If you're not yet ready to proceed with a booking, you can keep in touch with my latest by joining the 11k+ folks who subscribe to The Museletter.
---